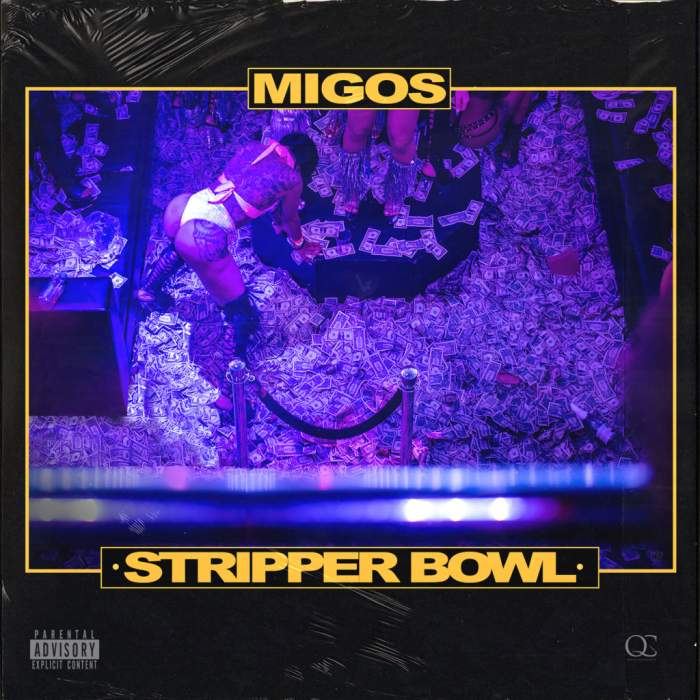 Stripper Bowl

by:

Migos

year:

2019
On the heels of teasing both the song and the music video on social media, Migos has dropped their brand new single "Stripper Bowl."
The title of the single is inspired by Quality Control Music's Stripper Bowl party that took place the Monday following the Super Bowl earlier this year.
Share Website Link and download below.